Orbital TOP_ Flying cut-off _Large OD pipe
Improve Productivity for ERW Tube Mills - Large OD Pipe
Orbital Top TCT saw blaes suitable for the ERW tube mills produce large OD pipes.
Optimal tooth geometry improves chip removal, cutting surface quality and extended tool life.
AlTiN coating increase wear resistance.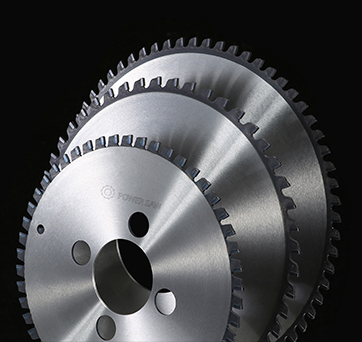 Applications
Cutting large OD ERW pipe & tube
High tensile pipes ( API 5L Line Pipe X80, 110 ksi)
Cutting speed - 400 M/min max.
Feed rate - 0.15 mm/tooth max.
Orbital TOP Dimension
OD(mm)
Kerf(mm)
Borehole(mm)
Pinholes
Z(Tooth)
Machine
300
3.5
100
4 / 12 / 160
44 / 52
350
3.5
100
4 / 12 / 160
52 / 64
380
3.7
115
2 / 20.5 / 200
40 / 48 / 66
※ Customer's specification available upon request